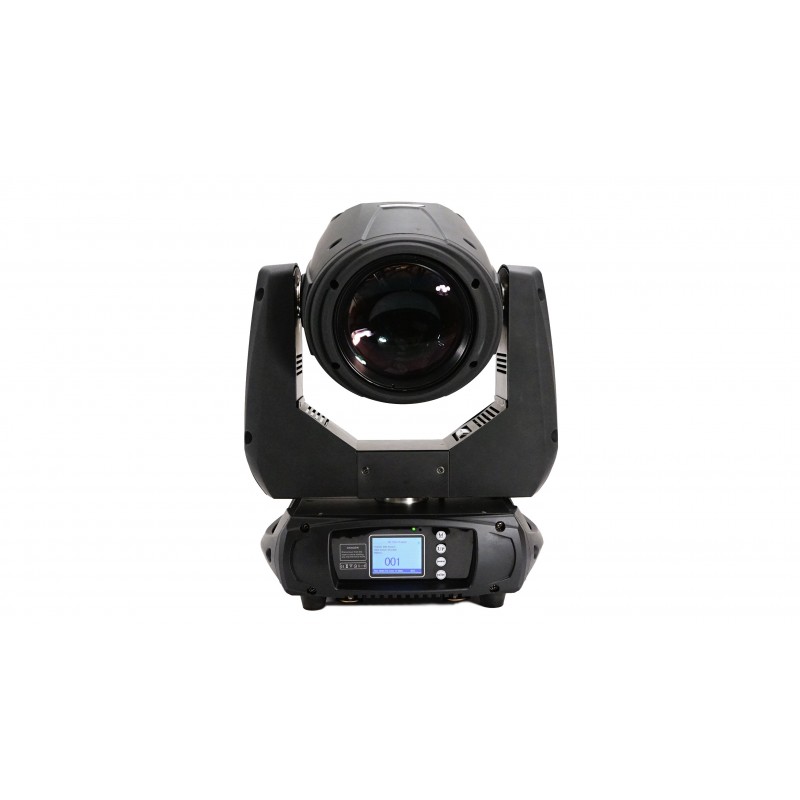  
FOS TITAN Beam
Professional Beam with Super Prisms (16 facet+24 facet prism) and powerful, ultra bright OSRAM 7R Lamp (2000 hours) , 3 phase P/T motors , Solid Beam angle: 2.5° ,Anti-reflection 136mm front lenses , Control Channel:14/16 DMX ,11 colors , 16 gobos , Frost filter, Motorized focus from near to far (2.5M-30M) , 13.2kgs.
OSRAM 230 Watt, with 2000 hours lifespan.
Beam angle: 2.5°
Large 136 mm front lens, provides uniform lighting field with no hotspot.
Anti-reflection front lenses
Improved optics and flat beam field
164230 Lux @ 10 meters, 73170 Lux @ 15 meters.
11 colors & white with bicolor option
16 static gobos & open, with beam reducers included
Frost filter
16 Facet prism with variable speed and direction
24 Facet prismwith variable speed and direction
Prisms can be both inserted on the beam and their rotation speed and direction is independently controlled.
electronic focus with range from 2,5 to 30 meters.
Fast Pan & Tilt movements
Double blade shutter for dimming, strobe and pulse effects
DMX control with 14 or 16 DMX channels
Auto, Music modes.
Manual control via the fixture's LCD screen.
Feedback for Pan/Tilt moUvement correction.
2.4' TFT LCD display (320*240pix)
Electronic ballast and power supply